About the House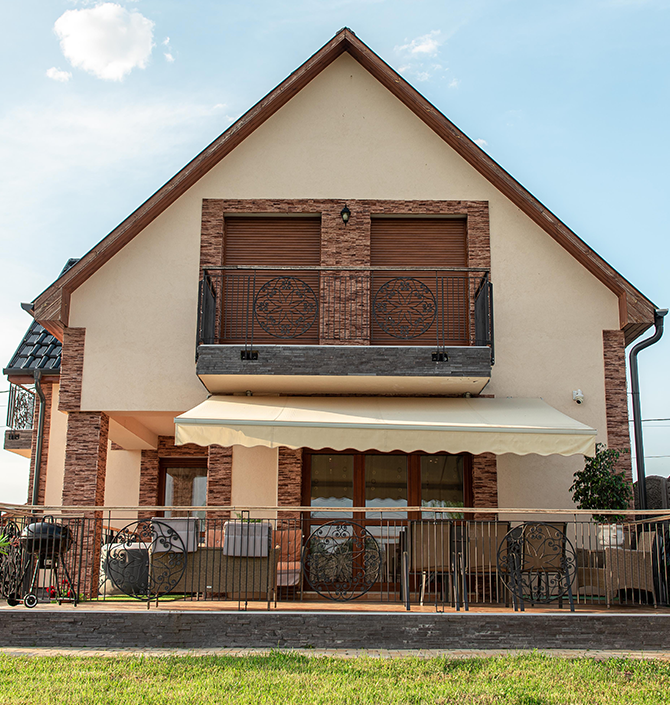 The Ruben Guest House located in Demjén welcomes its guests with a spacious terrace and a view overlooking the vast garden.
The apartment provides everything necessary for a comfortable relaxation. The accommodation, heated/cooled by a heat pump, offers on-site private parking, electric car charging powered by solar panels, and free Wi-Fi for those seeking a summer vacation.
Inside the apartment, you will find 7 bedrooms, a flat-screen satellite TV, a kitchen equipped with a dishwasher, electric stove, and oven, a washing machine, as well as 4 bathrooms. In the courtyard, there is a hot tub and a large swimming pool available.
Guests also have the opportunity for grilling and cooking in a cauldron. After a day spent hiking, cycling, or fishing, guests can unwind with a glass of Eger wine in the garden or the common lounge. This is because Eger is located 8 km away, Szilvásvárad is 30 km away, and Lillafüred is 37 km away from the Ruben Guest House.
Entire
apartment

160 m2

Fully
equipped kitchen

Mountain-facing
view

Garden

Pets are
welcomed

Grilling
possibility

Jacuzzi

Parties are
allowed

Xbox

Custom
requirements

Karaoke
16 people accommodation